Water For Tiger Protectors – It's Safe to Drink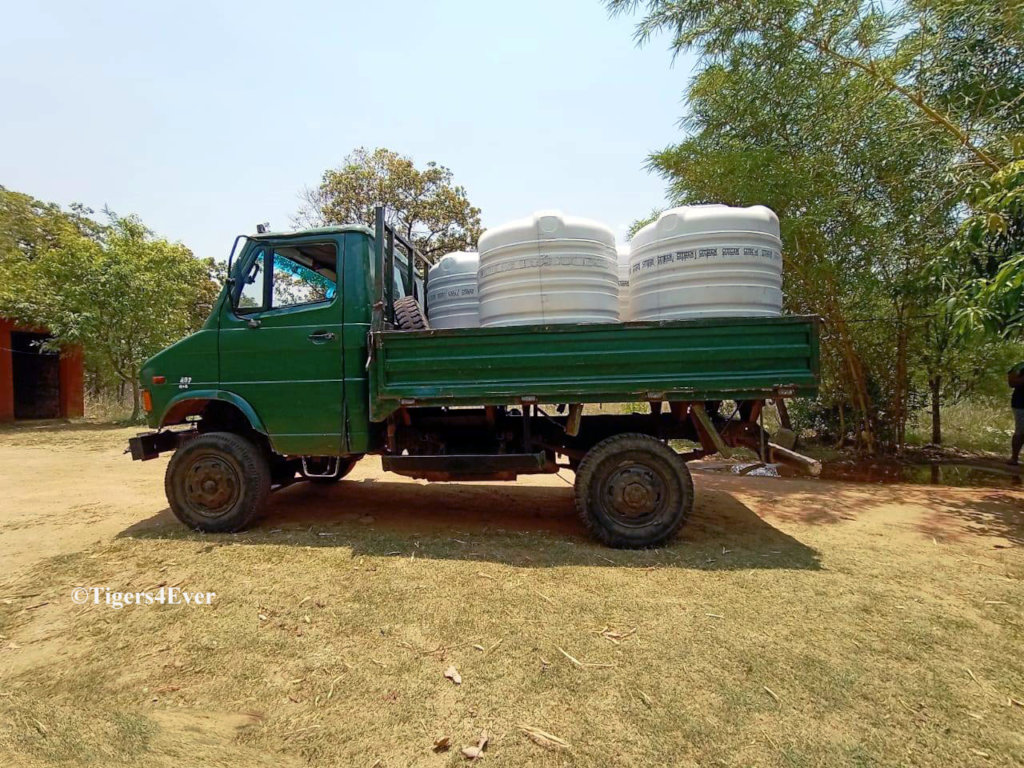 A little over three months ago we asked for your help as COVID-19 gripped the tiger community and the wild tigers which we fight hard to protect. We were at crisis point, when we discovered that patrollers who keep the wild tigers safe from poachers' traps and snares were risking their own lives daily as they were forced to get drinking water from the wildlife waterholes used by tigers! Why was this happening, you might ask? The problem had been caused by wild elephants which had entered four of the remote patrol camps and destroyed the water tanks where safe drinking water was usually stored. Bandhavgarh didn't have wild elephants until just over two years ago, but mining activity in the forests of Chhattisgarh in the neighbouring state had disturbed the elephants causing them to migrate on mass to Bandhavgarh. The herd seems to have adopted Bandhavgarh as its new home, but as anyone who has encountered wild elephants will tell you, when they are foraging they will stop for nothing and will bulldoze down anything in their path; including the patrol camps and peoples' homes in the surrounding villages.
If we could raise $400 (£320) we could replace the water tanks, destroyed by the rampaging elephants, at the 4 remote patrolling camps. We also needed to ensure that the new water tanks could be elephant-proofed to prevent the same thing happening again.
Thanks to your amazing support, we've provided 4 new water tanks for the remote patrolling camps and these have been buried in the camp grounds (as opposed to being mounted on machans like their predecessors) or surrounded by cages to prevent them being destroyed by elephants. Your amazing support also means that the patrollers' families can sleep a little easier now that their loved ones don't need to get their drinking water from the same waterholes as tigers, leopards, bears and countless other wild animals.
We're now turning our attentions back to keeping our patrols protecting wild tigers during the monsoon peak poaching season and providing 12 new uniforms for those which have worn out after 4 years intensive wear and tear:https://www.globalgiving.org/microprojects/uniforms-for-patrollers/.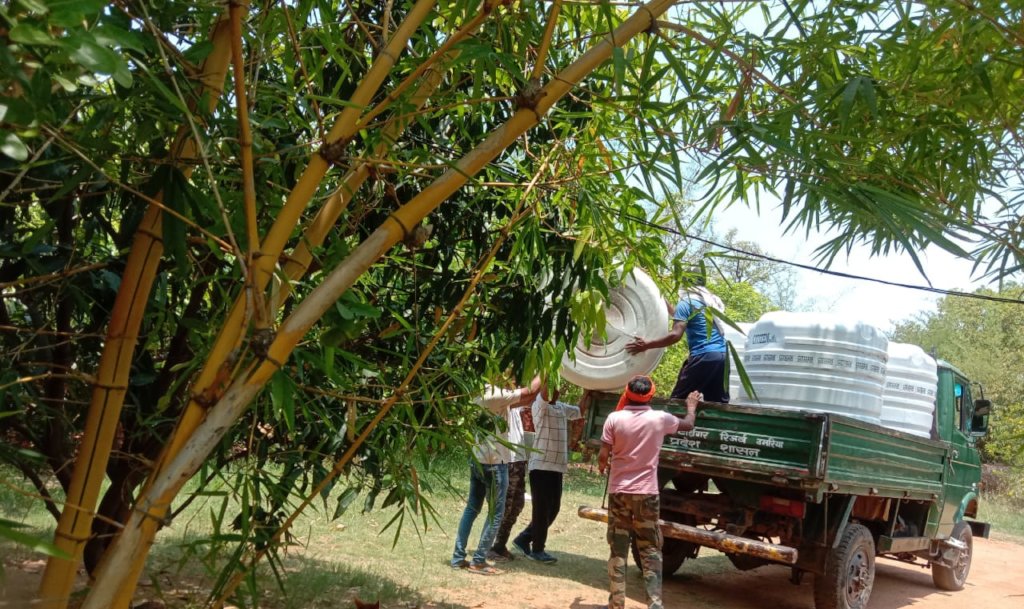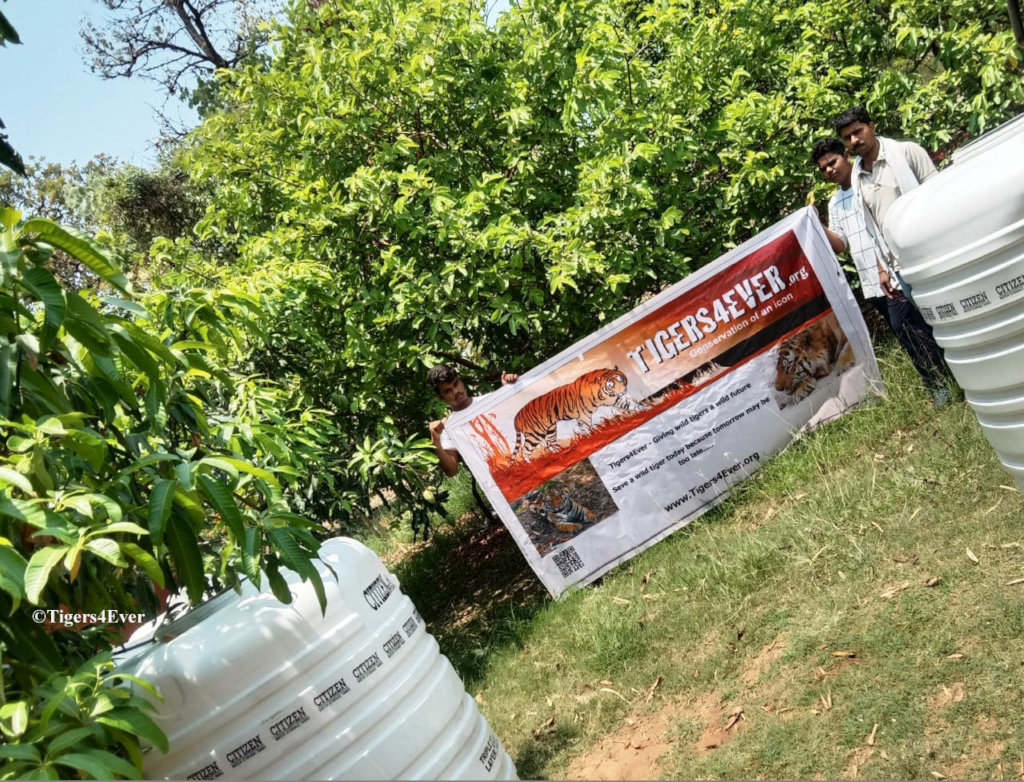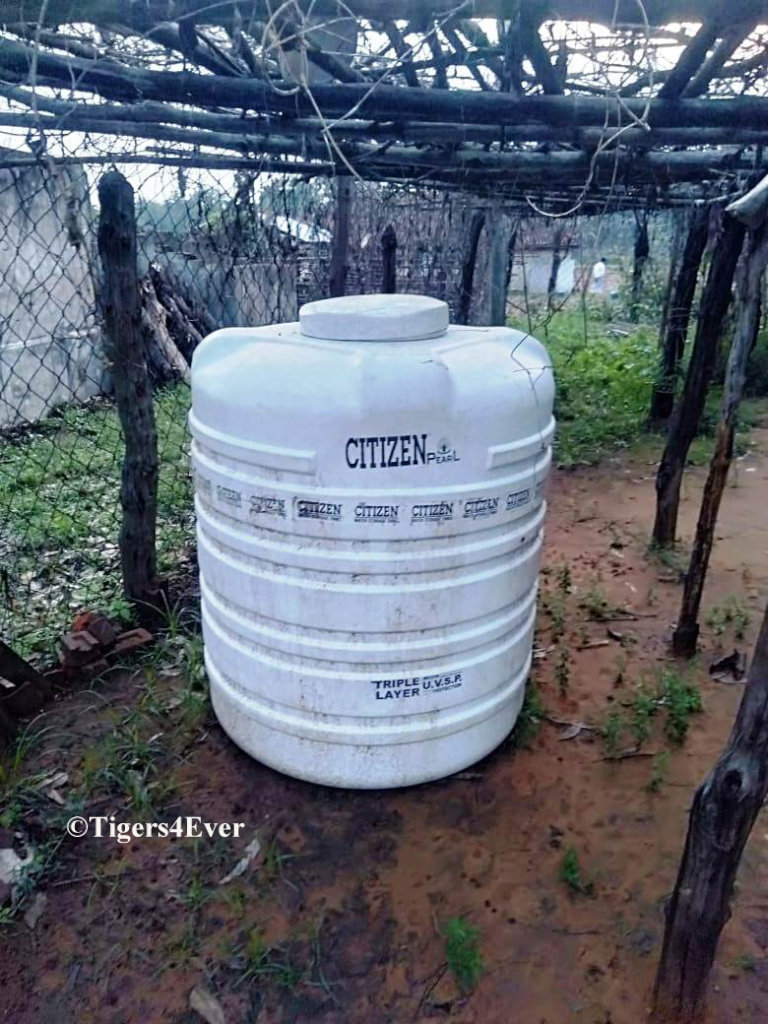 Links: